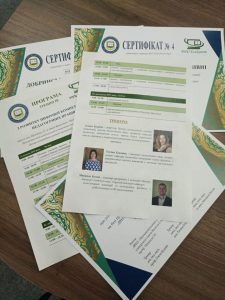 The pursuit of new knowledge is important for everyone, especially if you are a teacher. 31.10.- 01.11.2019 teachers of specialty "Preschool education" Selepiy OD, Saliga IM, Skavinskaya LM, Trokhimchuk MO participated in the training "Digital competence of the teacher", organized by the Center for Innovative Educational Technologies "PNU EcoSystem".
During two active days of joint work of participants with coaches – prof. Olena Budnik, Assoc. Tatiana Bliznyuk and Art.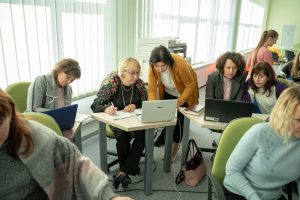 off Mykhailo Kotyk discussed the issues of Generation and practical use of QR-codes in educational activity, use of digital tools for formative assessment of student learning outcomes, FLIPGRID platform for video communication, Go-Lab research teaching methods, etc.
They created knowledge maps, encrypted words using QR codes, created word clouds, conducted experiments in virtual laboratories, and completed study questionnaires and didactic games to control students' knowledge.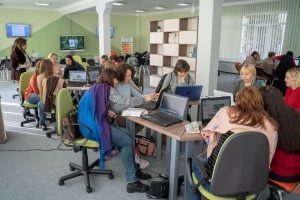 Google Generations, Millennials, Digital Aborigines – all of these titles emphasize the great role of digital technology in the lives of today's youth and children. For this reason, teachers have increased their digital competence and received training certificates.